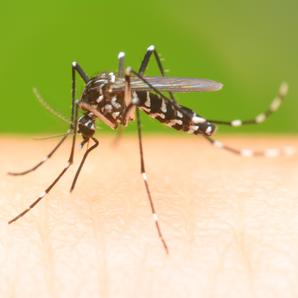 Mosquitoes have been the single greatest source of human death and misery in all human history.
In fact it is believed that more than half of all humans that have ever lived have been killed by mosquito born malaria alone.
Global travel has done more to spread this pest and the diseases it carries than any environmental factor.
Last year the big fear was people bringing ebola virus to the western hemisphere.
This year it was discovered that Zika virus had reached the southern U.S. and this virus is spread by mosquitoes.
According to the Center for Disease Control, Zika virus was first identified in 1947 in macaque monkeys in Uganda.
Agencies like the CDC and World health Organization have been tracking Zika for decades but were not aware of its dangers because it had never spread to a large enough population to raise any concern. In the average person it presents as a mild cold and most people suffer no side effects. Once you have had it you have immunity.
It wasn't until last fall that they were able to tie the virus to a significant increase in cases of microcephaly in infants in south America.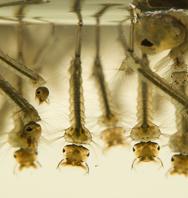 For most of us the virus will be uncomfortable but not lethal. The people who appear to be at greatest risk right now are women of childbearing age that have never had the virus. Without immunity if they become infected while they are pregnant they risk having children with debilitating birth defects.

Now it should be noted that I'm not a doctor. For the most up to date information about Zika you should go to the CDC website located at: http://www.cdc.gov/zika/

This article isn't about Zika virus. I only mention it to raise your awareness about the need to control mosquitoes on your own property.
Sometimes you have no control over the mosquitoes that come onto your property. But even if they are coming from adjacent lots there is still plenty you can do to help keep them down.
First and foremost, mosquitoes need water to breed and can mature in as few as four days under the right conditions. But they don't need very much. Some are able to survive on the water trapped in a bottle cap. Whenever possible, eliminate standing water.
· Fill in areas on your property that hold water.
· Get rid of unnecessary clutter. The side of the garage and under the deck are the two most common areas for this to accumulate.
· Make sure gutters and downspouts are cleaned and in good working order. If your gutter is installed with a slight slope away from the downspout it may hold water for weeks.
· Avoid using plastic sheeting as a substitute for landscape fabric in planting beds and under decks. It doesn't allow water to pass through it.
· If you have a water feature that includes a bird bath or standing water, consider adding some mosquito eating fish, or treating with "mosquito dunks" (blocks containing an inert bacterium that kills mosquito larvae). Adding an aerator / sprinkler can keep the water surface disturbed enough to drown mosquito larvae.
· If your driveway has a culvert consider treating it with "mosquito dunks" in the spring and late summer.
Second, protect your home.
Any door or window that might be left open should be fitted with intact, secure screens.
Third, when mosquitoes are active, protect yourself.
Mosquitoes can carry a lot more than Zika virus. Locally, West Nile virus comes to mind.
Long sleeved shirts and long pants can physically discourage bites. There are even some brands of outdoor wear that have permethrin impregnated in the fabric that will repel or kill mosquitoes that attempt to drill through it.
Don't forget the "DEET". To date it is the single most effective mosquito repellant on the market.
As a last option, have your property treated. This will not work for some properties where persistent winds carry large numbers of mosquitoes in, but for calmer properties it can dramatically reduce adult mosquito populations. ■